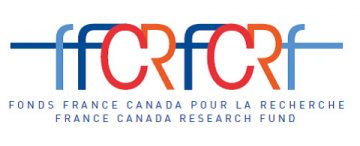 The New Scientific Collaboration Support Program provides financing for new scientific projects jointly developed by French and Canadian teams that have never worked together before. The financing is awarded to two-year projects in amounts ranging from $8,000 to $15,000, according to the needs expressed by the principal investigators.
This financing is primarily intended to support the mobility of researchers and their students. Submitted proposals must be joint projects between with a French institution.
Open to all fields of research, the 2018 FCRF will fund 5 projects related to Low-Carbon among all projects selected.
Deadline for applications: November 10, 2017 Midnight- Pacific Time
Guidelines and application form can be downloaded here.
Any question about the FCRF New Collaborations Program should be directed to Armelle Chataigner, France Canada Research Fund (FCRF) Program Officer, at armelle.chataigner-guidez@diplomatie.gouv.fr.