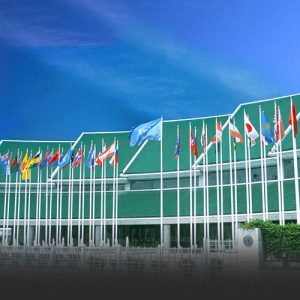 When: August 1-7, 2018
Where: The United Nations, Bangkok, Thailand
Are you an outstanding individual between 18 to 30 years old and have demonstrated leadership ability and a commitment to effecting positive change across the globe? We invite you to the 2018 University Scholars Leadership Symposium (USLS) to be held at the United Nations Conference Centre, in Bangkok, Thailand. USLS will be a life-transforming experience for you.
The USL Symposium is an intensive five-day training program focusing on personal development leadership skills and essential life skills.
The USL Symposium aims to nurture the leadership potential of Youth Leaders from Institutions of Higher Learning. This is done by equipping them with the necessary skills, imparting them with knowledge and providing them with valuable opportunities to apply the abilities they have learnt in order to concurrently benefit themselves as well as their communities.
This Symposium also focuses on opening the minds of young college students to humanitarian causes globally and teaches them that they have the power to lead projects in order to implement a positive and sustainable change.
Who may apply?
Humanitarian Affairs invites all outstanding youth leaders, between the ages of 18 to 30, with the following qualities to participate in the USL Symposium.
Youth Leaders should demonstrate a strong leadership potential and aspire to constantly learn from others to better themselves.
Youth Leaders should have an open mind and a genuine appreciation for different perspectives and individuals with different backgrounds, interests and ambitions.
Youth Leaders should show consideration for others and possess an interest to better society.
If you think that you fit the criteria to be one of our delegates for the University Scholars Leadership Symposium, do drop us your application form!