When: Saturday, May 5, 2018
Where: Life Sciences Centre, 2350 Health Sciences Mall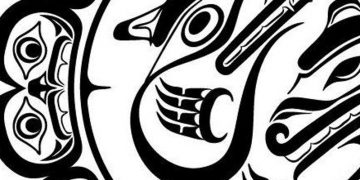 Aboriginal Physical Activity & Cultural Circle (APACC) would like to invite you to join us in sharing best practices, and to join other leaders who see the value in promoting physical activity & wellness in our Indigenous communities. APACC is partnering with the University of British Columbia, Indigenous Studies in Kinesiology, to host the 2018 National Indigenous Physical Activity & Wellness Conference.
This is the nation's largest conference on Physical Activity & Wellness for First Nations, Métis and Inuit people, created for all of those with an interest in sports, recreation, fitness, and traditional activity who may be band council members; health directors, representatives, or health practitioners; counsellors or social workers; federal, provincial, or municipal health employees; academics; researchers; recreation workers; coaches; fitness instructors; cultural leaders; community members, and all others interested in the promotion of health and wellness through physical activity.
The UBC Indigenous Studies in Kinesiology will be hosting the conference at the Vancouver Campus to provide a networking and education opportunity. In addition there will be also a trade show for Indigenous organizations and mainstream businesses to share their services and products.
---
Conference Speaker List 2018
Brigette Lacquette, Olympic Hockey Player
Keynote Address Speaker
Jason Parenteau, Roseau River Jiu-Jitsu Club: Closing Ceremony Speaker
Presentation: Learning Ojibwe in Jiu-Jitsu
Randy Ermineskin, Former Chief of Ermineskin Cree Nation (Neyaskweyahk)
Presentation: Sports and Positive Impact on Community
Brait Tait, CEO & Founder
Presentation: World Indigenous Youth Basketball Games
Lamarr Oksasikewiyin, Sweetgrass First Nation
Presentation: Traditional Games for Cultural Survival
Graeson Lounsbury, University of Fraser Valley Student
Presentation: Multi-Sport Athletes – Standard for Success
Tyler McKay, Manager, British Columbia Golf
Presentation: Golf, A Sport for Life
Danie Proby, Mike Grant, & Jim Rooney, Ultimate Frisbee
Presentation: The Spirit of the Game – Ultimate Frisbee
Dano Thorne, NIFA Soccer
Presentation: Success in International Soccer
Emma Sutherland, Executive Director, Red Fox Healthy Living Society
Presentation: Supporting Youth in Downtown Eastside to be Active
Mike Alexander, Indigenous Endurance Athlete, Easton Cycling
Presentation: Life Behind Bars: How Cycling Transformed My Life
Jacob Winn, Senior Program Officer PLAY, & Laura McPhie, Sport for Development Program Officer, Right to Play
Presentation: Right to Play – PLAY Based Learning and Inclusive Sport
Janet Naclia, Alberta Recreation and Parks Association & Tyler White, CEO, Siksika Health Services and President, First Nations Health Consortium
Presentation: Communities ChooseWell and Siksika Nation: Recreation CAN make a difference in your community!
Casey Desjarlais, Pow Wow Dancer & Dakota Bear, Hip Hop Artist
Presentation: Healing & Wellness through Song and Dance
Dr. Georgia Kyba, Naturopathic Doctor
Presentation: Eating well for Sports Performance
Janine Sampson, Owner Indigenous Pathways Management
Presentation: Dakelh Runner as Messenger: A story of Transformation
Dr. Moss Norman, Assistant Professor, School of Kinesiology & Gerry Mason, Fish River Cree Nation
Presentation: Physical Activity, Physical Culture and Land Education: Learning from the Place-Specific Context of Fisher River Cree Nation
Dave Robinson, UBC Native Indian Teacher Education Program
Presentation Title: A Wood Carving Pedagogy
Megan Hyslop, Doctoral Candidate, Concordia University
Presentation: Natural Clowning: A Research-Creation Study in Physical Clowning and Land Presence
Estrellita Gonzalez, Well Being Educator, Vancouver School Board Trustee
Presentation: Clean up your life: Body/Mind/Spirit
Quazance Boissoneau, Aboriginal Liaison Officer, Humber College, Aboriginal Resource Centre
Presentation: Fit-Nish: What wellness looks like in post-secondary education
Dr. Shannon Bredin, PhD, Associate Professor, School of Kinesiology
The University of British Columbia
Presentation: Supporting Indigenous Physical Activity and Wellness using Telehealth
Brian Justin, Kinesiology Faculty, Faculty of Health Sciences
Presentation: The 21 Point Safety Inspection for Fitness Professionals
Dr. Tricia McGuire-Adams, Assistant Lecturer, Faculties of Kinesiology, Sport, & Recreation and Native Studies, University of Alberta
Presentation: Wiisokotaatiwin – Indigenous Women Perspective on Indigenous Physical Activity
Dr. Paul Whitinui (Ngā Puhi, Te Auōpuri, Ngtāi Kurī) Associate Professor, School of Exercise Science, Physical and Health Education, University of Victoria
Presentation: Applying Indigenous Understandings about Cultural Vitality to Develop a Culturally Reasoned Way to Influencing the Uptake of Physical Activity and Wellness of Indigenous Peoples: A Comparative Approach – Canada and New Zealand
Jonathan Aitken, Tacit Design Strategy, Human-Centred Design:
Presentation: Co-creation and co-design research methods build cultural understanding
Sue MacDonald, PHE Canada Champion, Physical and Health Education Canada
Presentation: Supporting Indigenous communities to Move Think Learn: A pilot in First Nations Schools
Dr. Lucie Lévesque, PhD, Professor, School of Kinesiology and Health Studies, Queen's University
Dr. Margaret Cargo, PhD, Associate Professor, University of Canberra, Health Research Institute
Dr. Rosalin Miles, PhD, Research Associate, UBC
Presentation: Best practices for ensuring community-determined research
Henry Lai, UBC Master of Science Student &
Kai Kaufman, UBC Graduate Assistant
Dr. Rosalin Miles, UBC Research Associate & Henry Lai, UBC Master of Science Student
Panel Presentation 1): Blended-Learning and Community-Based Experiential Learning: A Novel Pilot Teaching Module to Understanding Indigenous Health and Wellness
Presentation 2): A Wellness Approach towards Health and Fitness: A Novel Healthy Lifestyle Intervention with Indigenous Youth