When: Tuesday, December 5, 2017 | 9:30 a.m. – 10:30 a.m.
Where: Neville Scarfe Building, Library Block Room 278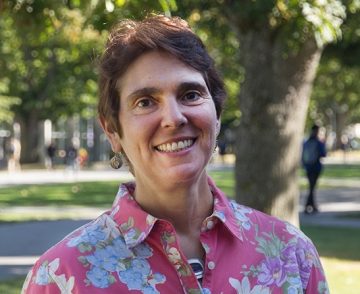 Dr. Shawna Faber is a candidate for the Tenure-Track Instructor Position in Human Development, Learning & Culture. 
View Position Details.
Abstract:
In this presentation, Dr. Faber will outline her interests, goals and vision for teaching, leadership and service. Dr. Faber's focus will be on evidence-based practices in all aspects of the work involved in an Instructor position. While teaching, leadership and service can't always be easily teased apart, each area will be addressed in terms of her aspirations and current in-practice of the use of challenge in an inclusive and supportive environment.
Bio:
Dr. Shawna Faber earned a B.Ed. from the University of Alberta, a Ph.D. in EPCS from UBC and completed post-doctoral work at Simon Fraser University. She has experience teaching at many different levels and in many different spheres. Dr. Faber taught elementary school in British Columbia and Alberta, as well as taught and coordinated an ELL educational program for students of all ages in Nagoya, Japan. In addition, Dr. Faber has years of teaching experience at the university level in both graduate and undergraduate courses and received an award for teaching excellence from UBC's Faculty of Education. Dr. Faber has also completed research and knowledge mobilization in the medical field focused on education for people living with Kidney Disease. Dr. Faber is currently a lecturer, course coordinator and the Director of Undergraduate Programs for ECPS.