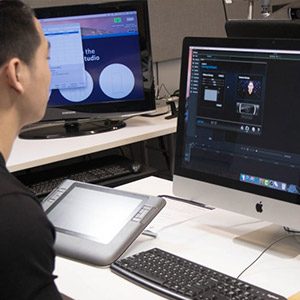 CIFAR invites the global research community to submit proposals for workshops on the social, ethical, economic, and legal dimensions of artificial intelligence. Open to applicants anywhere in the world, this call will provide up to $80,000 to support short-term collaboration between international, interdisciplinary groups. This collaboration will culminate in a CIFAR-supported publication targeted to non-academic sectors, such as policymakers or NGOs. CIFAR Proposals are welcome on any aspect of the intersection of AI and society, however proposals exploring AI through the following themes are encouraged:
Policy Considerations: As AI technologies continue to accelerate their pace of development, there is considerable debate as to the effects and potential responses across sectors and policy domains. CIFAR seeks workshops that examine a diverse range of policy considerations of AI systems, for example, urban planning, transportation, education skills, work and law.
Global Dynamics of AI: AI technologies are increasingly being developed and deployed across borders and jurisdictions, even as significant regional differences exist. CIFAR seeks workshops that will explore questions about AI on a global scale, as it relates to globalization, trade, development, international relations, culture, competition, inequality and governance.
Discovery and Creation: While prediction and analysis are the primary functions of most AI systems, some AI technologies are creating new works of art, music, science and journalism. CIFAR seeks workshops that will examine questions such as the nature of intelligence, creativity, authorship, art, bias, accountability, transparency and scholarship.
Application Deadline: May 28, 2018