September 29, 2017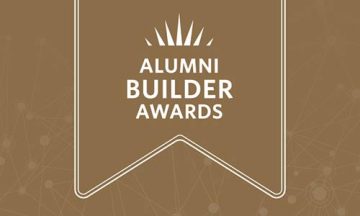 Created exclusively to commemorate the 100th year of alumni UBC, the Alumni Builder Award recognizes a cross section of alumni representing all faculties who have significantly contributed to the University and enriched the lives of others, and in doing so, have supported alumni UBC's mission of realizing the promise of a global community with shared ambition of a better world and an exceptional UBC.
Congratulations to our Faculty of Education alumni recognized with a 2017 Alumni Builder Award:
Marietta E. Hurst
BA'57, MEd'82
For her contributions to UBC's Language Sciences Initiative and dedication to literacy education.
Marion L. Pearson
BSc(Pharm)'82, MA'08, PhD'14
For her many contributions to the UBC Faculty of Pharmaceutical Sciences and her leadership of the Pharmaceutical Sciences alumni community.
Leon Tuey and Joan Tuey
BEd(Sec)'64
For their philanthropic support of UBC and for enriching the lives of others in the Arts and Education.