February 6, 2018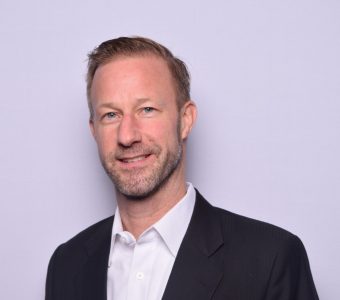 The UBC Faculty of Education extends congratulations to New Westminster Secondary School Principal and UBC Faculty of Education alumnus John Tyler (BA '96, BEd (Sec) '04 and MEd '10) on being named one of Canada's Outstanding Principals for 2018.
The Learning Partnership honours principals from across Canada for exemplary leadership and recognizes the "unique and vital contributions of principals in publicly funded schools." Principals are nominated by parents, colleagues and community members, and chosen by a national selection committee. This year's winners will be awarded for their accomplishments at the annual Canada's Outstanding Principals gala on February 27, 2018, at The Carlu in Toronto, Ontario.
---
John Tyler is an experienced educator who endeavours to make learning more accessible for his students. John restructured New Westminster Secondary School's (NWSS's) Learning Support Services to better support inclusionary practice throughout the school, providing opportunities for all students to learn and improve on individual pathways to success. John champions digital learning as part of 21st Century competencies. NWSS now boasts a Learning Commons, makerspaces, 3D printers, and several hundred laptops in order to better support the effective implementation of the revised Provincial curriculum. John leads by example, integrating technology into practice as a model for enhancing the learning environment. Through John's commitment to meeting the needs of the modern world and workplace, he supports a range of pedagogies that combine to move student learning forward.