When: Friday, January 12, 2018 | 12:00 p.m. – 1:00 p.m.
Where: Irving K. Barber Learning Centre, Lillooet Room (3rd floor), 1961 East Mall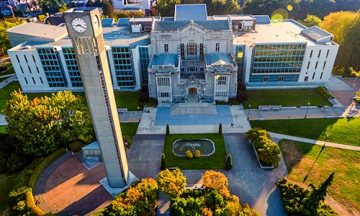 One of the biggest developments in tech in the past 10 years is augmented reality (AR) – an integration of the real world with a digital one. Come and learn how augmented reality is being used at UBC in the library! Wendy Traas and Alex Kuskowski will talk about how AR was used to orient teacher candidates and first year undergraduates to the library. We will discuss the testing, development, and use of the UBC AR Explore app, now available at the Education Library and Chapman Learning Commons.