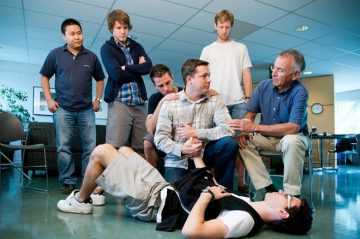 News 1130
By: Kurtis Doering and Mike Lloyd
November 10, 2017
News 1130 mentioned the Veterans Transition Network, an initiative which began at UBC in 1997.
Dr. Marv Westwood, a UBC counselling psychology professor emeritus, and a colleague started operating small palliative care groups of veterans out of UBC. Today the program spans seven Canadian provinces.
The program was also mentioned in a Vancouver Sun story (also in The Province).
Link to full text.
Story via UBC News.