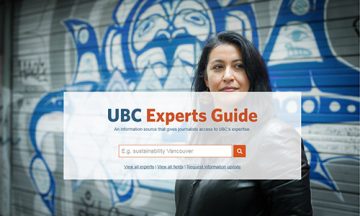 Are willing to speak with media about your particular areas of expertise?
If so, please signup for the UBC Experts Guide using the online signup form. It only takes a few minutes to complete.
Each year, UBC's Public Affairs Office receives thousands of calls from web, print, television, and radio journalists in BC, across Canada, and around the world seeking UBC expertise on a wide range of topical issues. The UBC Experts Guide is an online information source that gives journalists quick and direct access to UBC's experts. Join over 1,100 UBC scholars who have agreed to be listed in the UBC Experts Guide.
The Faculty of Education Communications & Marketing Office is available to take your profile photo and connect you with UBC Public Affairs for media training by contacting us at communications.educ@ubc.ca.
Thank you in advance for participating in this important communications initiative.