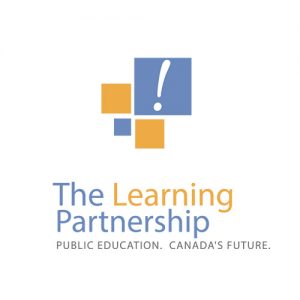 Nominations for Canada's Outstanding Principals are now being accepted.
Deadline: October 31, 2017 at midnight.
Canada's Outstanding Principals recognizes outstanding contributions of principals in publicly funded schools. It honours principals from every province and territory in Canada who demonstrate innovation, entrepreneurial spirit and who have done something truly remarkable in public education.
Canada's Outstanding Principals is both a nationally recognized award and an Executive Leadership Training Program. Launched in 2005, the executive leadership program was created, in partnership with Rotman School of Management, to strengthen the education system in Canada by developing its leaders in publicly funded schools across Canada. The program offers principals from across Canada, who have demonstrated outstanding leadership in their schools and community, the opportunity to be brought to Toronto to be recognized nationally as innovative educators at an annual gala awards evening for 500 guests; to experience a five-day executive leadership training program at the Rotman School of Management; and become part of a National Academy of Principals, a pan-Canadian learning community of over 400 Canada's Outstanding Principals alumni.
Did you know?
Anyone can nominate an outstanding principal.
More than 400 exceptional educators have been recognized – from Nunavut to Newfoundland.
40 School Principals are honoured with the Canada's Outstanding Principals Award each year.
Dozens of former winners have gone to progressively senior positions at school boards, governments and educational agencies across the country.