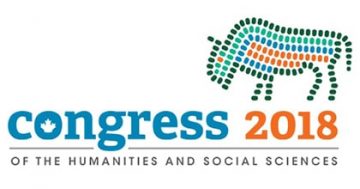 When: May 26 - June 1, 2018
Where: University of Regina
Congress 2018
The annual Congress of the Humanities and Social Sciences is the convergence of over 70 scholarly associations, each holding their annual conference under one umbrella. Congress brings together academics, researchers, policy-makers, and practitioners to share findings, refine ideas, and build partnerships that will help shape the Canada of tomorrow.
Congress 2018 is being hosted by the University of Regina in Regina, Saskatchewan. The theme for this year's Congress is "Gathering diversities | mâmawinitotân nanâtohk-ayisiyiniwa".
Early bird registration deadline: March 31, 2018.
---
CSSE 2018
The Canadian Society for the Study of Education (CSSE) Annual Conference is held in conjunction with the Congress of the Humanities and Social Sciences. This bilingual conference provides an opportunity for discussion of educational issues among practitioners and educational scholars from across the nation.