When: Wednesday, November 8, 2017 | 12:00 p.m. – 1:00 p.m.
Where: Neville Scarfe Building, Room 310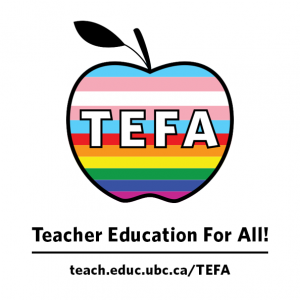 This year over 90% of BC students will attend school in a district that has a Sexual Orientation and Gender Identity (SOGI) policy and is implementing SOGI education in their schools. Many districts have been actively engaging students on these topics for years… but it hasn't always been without controversy and resistance.
Please join these three outstanding education professionals as they share the challenges and triumphs of staying committed and strong in the face of opposition to implementing SOGI education in our schools. A light lunch will be available.
Speakers:
Claire Guy, Executive Director, BC School Superintendents Association and Assistant Superintendent of Langley School District
Glen Hansman, BCTF President
Patti Bacchus, Former Chair of the Vancouver School Board