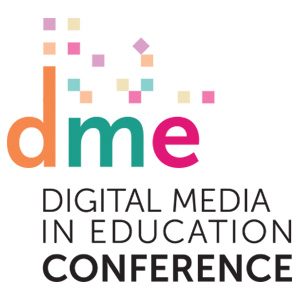 When: May 17, 18 & 19, 2017
Where: UBC Okanagan campus, Kelowna
Save the Date for the first ever Digital Media in Education Conference in beautiful Kelowna, British Columbia hosted by the University of British Columbia!
As digital media continues to emerge as one of the most powerful forms of communications in the 21st century, institutions, businesses and governments are building teams of digital media professionals.
With the growing number of digital media professionals and users within education and business across Canada, the United States and overseas, it's time to build a strong network of peers.
The 2017 Digital Media in Education Conference will bring together those professionals dedicated to supporting the advancement of education and business through technology, creativity, innovation and collaboration. Industry and educational Digital Media Experts will be on-hand to showcase their knowledge through keynotes, workshops and challenges.