When: Wednesday, March 1 - Thursday, March 2, 2017  |  9:30 am – 2:30 pm
Where: UBC Studios tour: University Services Building Room 0110, 2329 West Mall (at Agronomy)
BlueJeans Orientation: Ponderosa Commons Oak House, Room 1306A, 2075 Lower Mall
The rest of the workshops will be in: Neville Scarfe Building, Room 1008G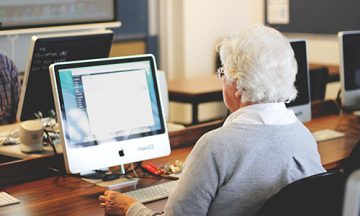 By popular demand, Educational Technology Support is offering Practical 2-Day workshops on learning technologies in our Digital Technology Series (DTS). This term the workshops will take place on Wednesday, March 1st and Thursday, March 2nd.
These sessions are suitable for faculty members who want more hands-on activities. They are open to all instructors, TAs and staff in the Faculty of Education. Come in with any questions about these technologies and we will do our best to help!
The goals of these sessions are to:
Gain a more in-depth look at specific technologies such as Connect, WordPress and Collaborate through dedicated hands-on activities.
Provide an opportunity to connect with like-minded faculty members and instructors and share best practices and individual uses of learning technologies.
Provide relevant information on teaching strategies, educational technologies and institutional policies through activities and presentations.
The session topics and times are as follows:
March 1, Wednesday

CaptureSpace

How to create, edit and deliver powerful, rich media presentations online

9:30 am – 11 am

UBC Studios Tour

See first-hand the technologies available for use

11:30 am – 12:30 pm

UBC Blogs

An overview of the two central personal publishing platforms supported by UBC.

1 pm – 2:30 pm
March 2, Thursday

Blackboard Collaborate

How to deliver an engaging live online session using Blackboard Collaborate.

9:30 am – 11 am

BlueJeans Orientation (PCOH 1306A tour)

A web conferencing tool that also allows for recording, in a room built for it.

11:30 – 12:30 pm

Connect Grade Centre

A narrowed down look at the Grade Centre and the Assignment Dropbox in Connect

1 pm – 2:30 pm
Interested?
RSVP by signing up on our DTS Spring 2017 Registration form
If you have any questions, email ETS at ets.educ@ubc.ca or call 604.822.633.