September 12, 2017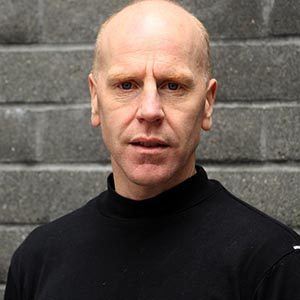 Dr. George Belliveau, professor in the Department of Language and Literacy Education (LLED), is one of six UBC faculty who have been named as members of the Royal Society of Canada's College of New Scholars, Artists and Scientists. Those named to the College represent the emerging generation of scholarly, scientific and artistic leadership in Canada.
Founded in 2014, the College is a handpicked selection of top mid-career scholars and artists in Canada. College Members have already received recognition in their fields for excellence and serve as ambassadors of their fields.
Dr. George Belliveau focuses his research on mobilizing knowledge through research-based theatre. Using his unique theatre-based methodology he has improved the emotional and psychological well-being of teachers, cancer patients, soldiers and their families. His theatre project with Canadian veterans Contact!Unload was recently performed for Prince Harry, as well as on Parliament Hill. He has published over 70 peer-reviewed journal articles and chapters, six books, and performed his research over 100 times.  Citation courtesy of the RSC.
Read the RSC media release