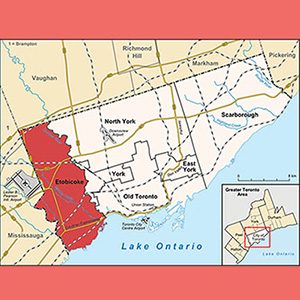 When: Tuesday, May 23, 2017 | 2:00 p.m. – 3:30 p.m.
Where: Ponderosa Commons Oak House, Room 2012, 6445 University Boulevard
Seminar by Dr. Jason Ellis
In this seminar I will present hypotheses and initial findings from my new research on suburban schooling and income inequality in Canada. The study is a history of publicly funded K-12 schools in Etobicoke, an inner suburb of Toronto.
From 1945 until about 1970, Canada's suburbs like Etobicoke were enormous engines of economic opportunity and social mobility. I will show how suburban schools were central to this.
The design of post-war suburbs and the design of their school systems worked well initially. But both contained congenital faults that caused them to fail to keep up providing opportunity and mobility after about 1970.
Etobicoke and its school system began to falter at the exact moment that the suburb's demographics entered a period of unprecedented transformation. Etobicoke was once overwhelmingly white and nearly uniformly middle-income. Over the last four decades it has become extraordinarily racially diverse while also becoming dramatically unequal in income terms. That inequality is the result, I will argue, in part of the post-1970 failure of suburban community planning and school system design policies.
By uncovering the precise causes of suburban income inequality, which I argue are historical and are linked to conscious policy choices, we can better plan the solutions, including educational policy solutions, that can mitigate inequality's effects and ultimately reverse it.
Part of the Department of Educational Studies Critical Dialogues Seminar Series