When: Thursday, October 19, 2017 | 3:00 p.m. – 7:00 p.m.
Where: Sheraton Vancouver Wall Centre, 1088 Burrard Street, Vancouver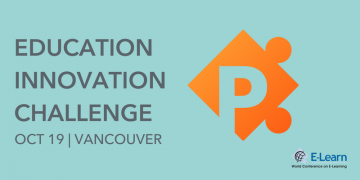 Imagine a room full of students, educators, creators, entrepreneurs, designers, activators, and policy makers working together to create education solutions that will transform learning.
ProtoHack's applied workshop bridges the gap between users and makers by connecting industry to ideas, and producing tangible solutions for education and learning.
This solution-focused approach teaches innovative-thinking and effective problem-solving techniques that can be taken back to the classroom.
Free admission.
Prizes:
The winning team will receive $5,000 worth of development work from App Scoop to help build out their idea.
Learning Objectives:
In this session, you'll work collaboratively on ideation, prototyping, design-thinking, strategy, and pitching. Get ready for a crash course that you can take back to the classroom.
TEAMING UP
Meet and connect with new team members
IDEATION
Collaborate, ideate, and find both problem-solution and product-market fit
PROTOTYPING
Learn to communicate your idea visually through drag-and-drop prototyping tools
PITCHING
Prepare a presentation and communicate your idea verbally in under 90 seconds
Our Mentors:
Shelley Chen – Co-Founder at Edvisor.io
Cale Gibson – Co-Founder at ThinkTank Labs
Qian Hang – Founder at Echoo Lab
Matt Tomporowski – CEO at Ultra Creative Game & Education
Grace Gadston – UX/UI Designer at Samsung
Jo Vinayagram – UX/UI Designer at SAP
Dana Stephenson – Co-Founder at Riipen