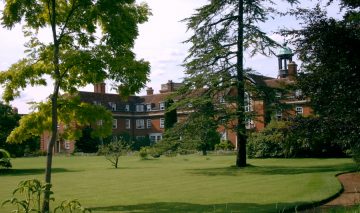 When: December 6-8, 2017
Where: St. Hugh's College, Oxford, UK
You are invited to submit an abstract if you wish to present a paper at the symposium, or you may attend as an observer. The Symposia are forums for the presentation of papers and discourse by scholars who have an interest in the theory and practice of universal education.
Major fields included are Administration and Leadership, Secondary Instruction, Assessment and Evaluation, Early Childhood Education, Language Arts and Literacy Education, Economics of Education, School Governance, Financing Education, Systems, Special Education, and Pedagogy. The listing is not intended to be exhaustive. Please also see our list of suggested topics.
Notations for the meeting:
Papers presented will be subsequently peer reviewed by external readers for inclusion in Symposium books or journal articles.
Focus on educational excellence emphasizing best practices in teaching, learning, and training. Latest in the Education Reform Movement.
Evaluation methods to improve student outcomes.
School efficiency and accountability through performance measures.
Improving school quality through effective supervision.
Scientific evidence for quality teaching.
Conference Oxford has hundreds of affordable bedrooms in Oxford colleges available, offering splendid views of college quadrangles and gardens. See details on our website.
The abstract submission deadline is November 15, 2017, and the registration deadlines are November 17, 2017. Abstracts are accepted on a rolling basis.
Visit our website for more information or contact us if you have questions.