When: Monday, May 14, 2018 | 12:30 p.m. – 2:00 p.m.
Where: Michael Smith Labs, Room 102 2185 East Mall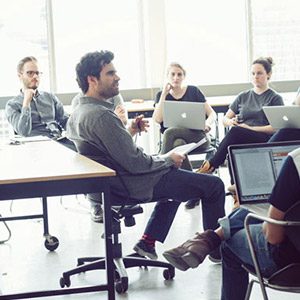 Forging Effective SSH Partnerships with Non-Academic Organizations: The Researcher's Perspective
Light refreshments will be served. 
SPARC, the Faculty of Education, and the Faculty of Arts are pleased to offer the first of two panel discussions on effective collaboration with non-academic partners on social sciences and humanities research.
SSHRC support for collaborative projects between scholars and non-academic organizations at an all-time high. It is a great time for scholars in the humanities and social sciences to explore partnerships with the public, industry, and not-for-profit sectors. Panel members will share their unique experiences of building thriving collaborative research projects with non-academic partners. In addition, a former SSHRC Partnership Engage Grant adjudication committee chair will discuss the features that make a competitive PEG proposal. This panel is ideal for those considering applying for a SSHRC Partnership, Partnership Development or Partnership Engage Grant or to the Peter Wall Institute's Wall Solutions Initiative.
 The Panel
Dr. Andrea Bundon, Assistant Professor, Kinesiology
Partnership Development Grant: Level the field: disability inclusion in sport
Partner organizations: viaSport British Columbia; UBC Athletics & Recreation
Dr. Leila Harris, Associate Professor, Institute for Resources, Environment, and Sustainability; Institute for Gender, Race, Sexuality and Social Justice
Former SSHRC Partnership Engage Grant adjudication committee chair
Partnership Development Grant: Training the Next Generation of Community Based Researchers: A Global Partnership
Partner organizations: Asia-Pacific University-Community Engagement Network; Coady International Institute at STFX University; University of Glasgow; Global University Network for Innovation; et. al. 
Dr. Sarah Hunt, Assistant Professor, Institute for Critical Indigenous Studies; Geography
Partnership Engage Grant: SACRED: Restoring voice, vision and community for Indigenous sex workers
Partner organization: Peers Victoria Resources Society: 
Dr. Alan Kingstone, Distinguished University Scholar and Professor, Psychology
Partnership Engage Grant: User experience heuristics in extended reality
Partner organization: Niiu Digital
Bernadette Mah, Program Manager, Peter Wall Institute for Advanced Studies
Years of experience stewarding successful partnerships between UBC researchers in a range of disciplines and non-profits, government and industry
Dr. Toni Schmader, Canada Research Chair and Professor, Psychology
Partnership Grant: Engendering success in STEM: A research consortium for gender equality in science and technology
Partner organizations: Actua; Association of Professional Engineers and Geoscientists at UBC; Canadian Centre for Women in Science, Engineering, Trades and Technology; Canadian Institute of Mining, Metallurgy and Petroleum; Engineering Change Lab; Engineers Canada; et. al. 
Also present will be Lerato Chondoma, Associate Director of the UBC's Indigenous Research Support Initiative and Andrea Globa, Business Development Specialist with MITACS, who will share information about their respective initiatives.