The Dean chairs the internal search for the Associate Dean, Research
January 3, 2019
The Dean met with faculty members of the Advisory Committee to the Dean for the internal search of role of Associate Dean, Research. The search process is still ongoing.
The Dean chairs the internal nomination for CRC Tier 1 Chairs
January 4, 2019
Dr. Frank chairs the first of several meetings to review the applications for the internal nomination of a Tier 1 Canadian Research Chair: (area to be defined). Nominations are aimed to attract leading researchers in the Faculty to build on existing strengths and to expand into new areas of importance in research, leadership, and mentorship.
br>
In the coming year, the Faculty of Education at UBC will recruit two new Tier 1 SSHRC Canada Research Chairs in any of the following academic units with full-time faculty appointments (EDST, EDCP, ECPS, LLED, or KIN).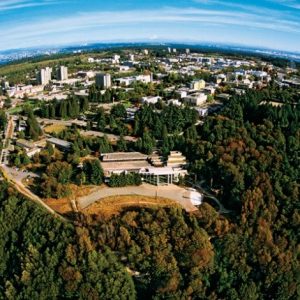 The Dean attends a Committee of Deans' Meeting
January 9, 2019
Dr. Frank met with other Deans for their Committee of Deans' meeting in the Henry Angus Building this past Wednesday. As part of UBC's Academic Strategic Plan, the Deans from several of the university's faculties meet once every month.
The Dean attends a Leadership Series at UBC
January 9 – 10, 2019
The Dean and Dr. Suzanne Scott, Assistant Dean, Development and Alumni Engagement, attended the Leadership Series at UBC for deans, senior faculty, and other academic and organizational leaders. The series, Insight to Philanthropy, allows participants to understand the donor development process and explore development roles of faculty and development professionals in donor engagement and solicitation.
The Dean attends the British Columbia Principals and Vice Principals Association 30th Anniversary Celebration
January 10, 2019
Dr. Frank attended the 30th Anniversary Celebration for the BCPVPA, sharing in the success of the association.
br>
In January 1988, the BCPVPA became a professional association dedicated to helping principals and vice-principals provide "quality leadership in education."