14th Global Education Leaders' Partnership Forum
November 1-3, 2017
Dean Frank attended the 14th international convening of the Global Education Leaders' Partnership (GELP) forum in Moscow, Russia.
Organized in partnership with Global Education Futures, the forum provides opportunities for intensive learning and collaboration between the international community of educational leaders, and the community of Russian/CIS educational leaders.
GELP Moscow 2017 focused on the rise of the "Complex Person" and the emerging and future competencies required of all our young people to thrive in a complex and constantly changing global society.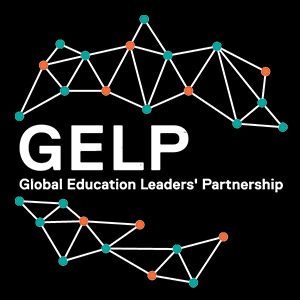 Faculty Meeting
November 7, 2017
Dean Frank chaired the November Faculty meeting. Many topics were covered, including the possiblity of the merger of the Faculty of Education, Vancouver and the Faculty of Education, Okanagan.
The next Faculty Meeting is scheduled for Tuesday, March 29, 2018 from 9:00 a.m.-11:00 a.m in Scarfe Room 310.
TEFA Lunch Panel – Controversy and Resistance: Making SOGI Education a Reality
November 8, 2017
Dean Frank attended a TEFA Panel discussion, Controversy and Resistance: Making SOGI Education a Reality.
This year over 90% of BC students will attend school in a district that has a Sexual Orientation and Gender Identity (SOGI) policy and is implementing SOGI education in their schools. Many districts have been actively engaging students on these topics for years, but it hasn't always been without controversy and resistance.
Three outstanding education professionals — Claire Guy, Executive Director, BC School Superintendents Association & Assistant Superintendent of Langley School District (which experienced recent SOGI resistance), Glen Hansman, BCTF President, and Patti Bacchus, former Chair of the Vancouver School Board (during the passage of their new trans-inclusive SOGI policy) — shared the challenges and triumphs of staying committed and strong in the face of opposition to implementing SOGI education in our schools.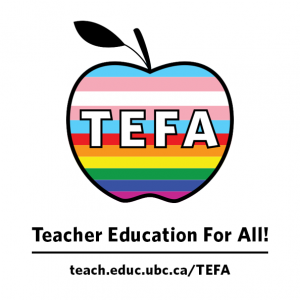 Dean's External Advisory Board Dinner
November 8, 2017
Dean Frank hosted a dinner at Sage Bistro for his External Advisory Board, where members engaged in a round-table discussion regarding the Faculty's new strategic plan.
Attendees included:
Dr. Blye Frank, Dean, UBC Faculty of Education (Chair)
Dr. Dónal O'Donoghue, Senior Advisor to the Dean, Strategic Planning (Guest Speaker)
Dr. Thelma Cook, Professor Emerita, UBC Educational Studies
Ms. Harpreet Dhillon, Grade six teacher at Surrey's Cindrich Elementary School and 2013 UBC Alumni Teacher Award recipient
Mr. Bob Poole, Regional Development Specialist for IB Americas Region of the International Baccalaureate (IB) Organization
Mr. Arnel Aliwalas, current Education Student Association (ESA) President
Mr. Don Shafer, President & CEO, Roundhouse Radio
Ms. Terry Taylor, Superintendent, School District 10
Provost Listening Tour
November 9, 2017
UBC Provost Prof. Andrew Szeri visited the Faculty of Education on a listening tour. Highlights of his visit included:
A tour of Education Centre at Ponderosa Commons
Coffee and conversations with Education faculty and staff
A tour of the Neville Scarfe Building, including the Emerging Media Lab (EML)
A round-table with graduate students
A round-table with Assistant Professors
Lunch with the senior leadership team
Prof. Szeri has informed us that he thoroughly enjoyed the tour and looks forward to continuing to hear about the good work being done by the Faculty of Education.
Rix Professorship Candidate Meeting
November 9, 2017
Dean Frank met with one of three Rix Professorship candidates, Dr. Leyton Schnellert (Assistant Professor, Elementary (ETEP), Middle and Secondary (STEP) Education, Faculty of Education, UBC Okanagan).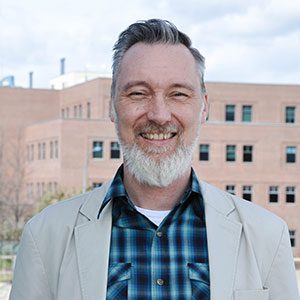 UBC Strategic Plan Steering Committee Meeting
November 14, 2017
Dean Frank attended a UBC Strategic Plan Steering Committee meeting continuing discussions for the University's next strategic plan.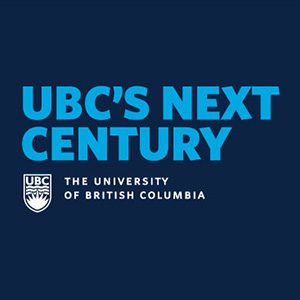 BCSSA Fall Conference 2017: Embracing the Challenges and Possibilities
November 17, 2017
Dean Frank presented at the BC School Superintendents Association (BCSSA) Fall Conference as part of a panel hosted by the Ministry of Education's Deputy Minister, Scott MacDonald, titled "Embracing the Challenges and Possibilities". Other members of the panel were from BC Institute of Technology, Kwanten Polytechnic University, and Camosun College. Dean Frank presented some of the ways UBC's Faculty of Education aligns with the transformation of BC curricula, shift to competency-based assessment, and need for curious, passionate, thoughtful educators.
Dr. Pasi Sahlberg (pasisahlberg.com), the leading exporter of knowledge about Finland's educational system, delivered the keynote address at the BCSSA Conference. A response panel of representatives from UBC, SFU, BC Teachers' Federation, BC School Superintendents, BC Principals and Vice Principals, BC School Trustees, and the Ministries of Education and Advanced Education discussed the applicability of Dr. Sahlberg's ideas in the BC context. Dr. Wendy Carr, Associate Dean of Teacher Education, represented UBC and shared ideas about what makes BC such a high performing province in K-12 education, how teacher education factors into that performance and what comes next in order to maintain high quality educational systems.