Teacher Education For All (TEFA)
Wednesday, October 4, 2017
Dean Frank participated in the first panel discussion of the year for Teacher Education for All discussing what was learned in the first year of TEFA and how the work of TEFA will move forward.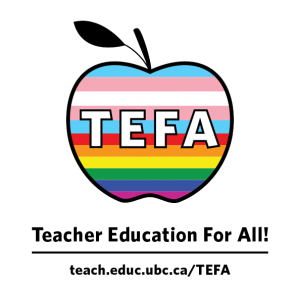 Morning Tea with the Dean
Tuesday, October 3, 2017
Dean Frank hosted the semi-annual Morning Tea with the Dean event. Many staff and faculty came out to enjoy some light refreshments and engage in conversation with their colleagues.
South China Normal University Delegation
Wednesday, October 11, 2017
Dean Frank hosted the South China Normal University Delegation to discuss possible areas of collaboration and have the Statement of Collaboration signing ceremony.
Attendees included:
Mr. Shen Wenhuai, Vice-president of South China Normal University
Mr. Xiong Jianwen, Director of Teaching Affairs' Office
Ms. Liu Wei, Director of Financial Affairs' Office
Mr. Zhou Hebing, Deputy Director of Office of Development and Planning
Ms. Xu Manfei, Vice-dean of School of Foreign Studies
Ms. Chen Xiaoling, Program Director of Office of International Exchange and Cooperation
Dr. Blye Frank, Dean
Ms. Anna Bin, Senior Manager, Faculty Affairs & HR
Dr. Mark Edwards, Assistant Dean, Professional Development and Community Engagement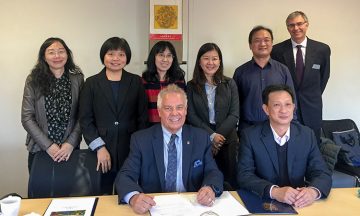 Visit to Kelowna
Thursday, October 12, 2017
Dean Frank spent the day on the UBC Okanagan campus for various meetings regarding the possibility of a merger of the two faculties of education.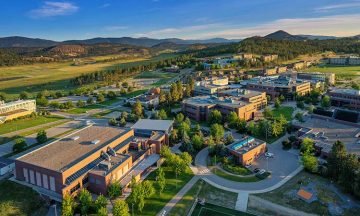 Visit to New Indigenous Teacher Education Program Field Centre
Friday, October 13, 2017
Dean Frank, along with Dr. Jan Hare, Associate Dean, Indigenous Education, Ms. Jessica La Rochelle, Assistant Director, Indigenous Teacher Education Program (NITEP), and Ms. Natalie Simkin, Program Administrative Support, NITEP, visited the newly opened NITEP field centre in Williams Lake, BC.