When: Thursday, March 1, 2018 | 9:00 a.m. – 12:00 p.m.
Where: Michael Smith Laboratories, Lecture Theatre (Room 102), 2185 East Mall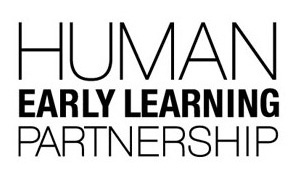 HELP Talks are Human Early Learning Partnership (HELP) faculty-led events that focus on a particular area of human development from a research-to-practice perspective. Each HELP Talk explores a particular research area or idea, allowing us to think about child development from a range of angles and to engage in conversation and learning with a variety of academic and community partners.
We are pleased to welcome Dr. Candice Odgers, PhD, Professor of Psychology and Social Behavior, University of California Irvine, Research Professor, Sanford School of Public Policy, Duke University, and Dr. Shimi Kang, MD, Clinical Associate Professor, University of British Columbia, Founder, Provincial Youth Concurrent Disorders Program, BC Children's Hospital, in an exploration of technology and adolescent mental health.
Panel discussion and audience Q&A to follow.
Please RSVP and direct any questions or concerns to earlylearning@ubc.ca.
Hosted by:
The Human Early Learning Partnership (HELP), School of Population and Public Health, UBC
Presented by:
Dr. Michael Kobor, PhD, Professor, Canada Research Chair in Social Epigenetics, and Sunny Hill BC Leadership Chair in Child Development, HELP, School of Population and Public Health, UBC, BC Children's Hospital Research Institute
Guest speakers:
Dr. Candice Odgers, PhD, Professor of Psychology and Social Behavior, University of California Irvine; Research Professor, Sanford School of Public Policy, Duke University
"Are our kids ok in the digital age? Balancing fears and science around mental health and mobile phones"
Dr. Shimi Kang, MD, Clinical Associate Professor, University of British Columbia; Founder, Provincial Youth Concurrent Disorders Program, BC Children's Hospital
Title TBC