When: Wednesday, November 22, 2017 | 9:30 a.m. – 12:00 p.m.
Where: HELP Office, School of Population & Public Health, Hertzman Boardroom, 2206 East Mall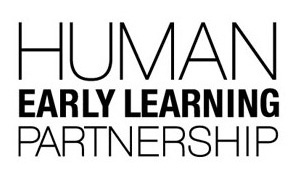 Please join us for the November HELP Talks as we focus on children who experience challenges during the early years, in part due to their unstable or atypical child-rearing context. We are pleased to welcome Dr. Lucy Le Mare, Professor, Faculty of Education, Simon Fraser University, and Director, Centre for Research on Early Child and Health Education, who will discuss findings from her longitudinal work with Romanian children adopted in to Canadian families. Our own Dr. Alisa Almas will discuss findings from her work with Romanian children and their experiences in and out of various types of care, including institutional and foster care. We also welcome Nicki Elischer, a Family Support Counsellor, who will discuss her family preservation work in Vancouver to support families in distress. A detailed agenda is included below.
Please RSVP to earlylearning@ubc.ca.
---
AGENDA
9:30 a.m. – 9:45 a.m.: Welcome and Introductions
Dr. Alisa Almas, Faculty Research Associate, HELP
9:45 a.m. – 10:30 a.m.: The Romanian Adoption Project: Risk and Resilience
Dr. Lucy Le Mare, Professor, Faculty of Education, Simon Fraser University, and Director, Centre for Research on Early Child and Health Education,
10:30 a.m. – 10:45 a.m.: Break
10:45 a.m. – 11:05 a.m.: The Impact of Disruptions in Care: Insights from the Bucharest Early Intervention Project
Dr. Alisa Almas, Faculty Research Associate, HELP
11:05 – 11:20 a.m.: Insights from the Field: Working with Families in Distress
Nicki Elischer, Family Support Counsellor, Family Services of Greater Vancouver
11:20 a.m. – 11:30 a.m.: Dr. Kimberly Schonert-Reichl, Director, HELP
11:30 a.m. – 12:00 p.m.: Questions and Discussion