July 19, 2017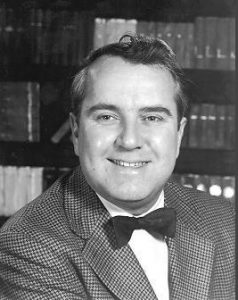 It is with great sadness that the Faculty of Education announces the passing away of Department of Educational Studies (EDST) Professor Emeritus Dr. Neil Sutherland. Dr. Sutherland (1931-2017) was born in Vancouver. He attended a one-room school in the Fraser Valley, and Charles Dickens and John Oliver schools in Vancouver. He taught in elementary and secondary schools before his appointment to the University of British Columbia. He is a graduate of the Provincial Normal School, the University of British Columbia (MA) and the University of Minnesota (PhD). He was the principal investigator of the Social Sciences and Humanities Research Council-funded Canadian Childhood History Project, which was located at UBC.  Among the products of the CCHP were Contemporary Canadian Childhood and Youth: A Bibliography and History of Canadian Childhood and Youth: A Bibliography.
Dr. Sutherland retired in 1996, and became Professor Emeritus in the Department of Educational Studies. He also served as a visiting professor at the University of Washington in Seattle, Stirling University in Scotland, Monash University in Australia, and Linkoping University in Sweden. The Sutherland Article Prize is awarded biennially by the History of Childhood and Youth Group of the Canadian Historical Association.
Neil Sutherland's special interest was the history of Canadian childhood. His books include the children's text When Grandma and Grandpa Were Kids, and the monographs Children in English-Canadian Society: Framing the Twentieth Century Consensus, 1976, (new edition Waterloo: Wilfrid Laurier University Press, 2000) and Growing Up: Childhood in English Canada from the Great War to the Age of Television, (Toronto: University of Toronto Press, 1997.) His "Canadian Children in the Century of the Child, 1870s-2000," appears in the CD-ROM edited by Bob Hesketh and Chris Hackett, Canada: Confederation to the Present: An Interactive History of Canada (Edmonton: Chinook Multimedia, 2001).
A service will be held on July 28 at 2:00 p.m. at St. Anne's Steveston Anglican Church in Richmond, BC.