When: July 2 - 20, 2018 | –
Where: Québec City, Collège Mérici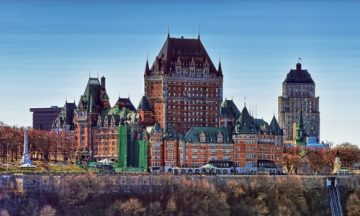 A unique French language immersion program situated in the historic setting of les Plaines d'Abraham in the heart of Québec City!
Join UBC Faculty of Education in a nineteen-day non-credit language and culture immersion program at the Collège Mérici in Québec City. The program is designed to meet the needs of all French second language teachers – both experienced teachers and those entering the profession – and is open to all levels of French second language speakers, from beginner to advanced.
Description
This program is intended for school teachers and administrators interested in improving their French language skills and experiencing Québec culture.
Please note that the program is delivered entirely in French and it is therefore recommended that teacher-participants arrive with some basic understanding of the language.
Morning classes, afternoon workshops and field trips concentrate on improving the teacher-participant's ability to converse in French. Communicative methods are used to encourage active student participation. Visits within the community are an integral part of the program.
BURSARY for BC Teachers
BC teachers are eligible for a Canadian Heritage bursary that covers up to half of the program cost if they speak French as an additional language and are or will be involved in the teaching or supervision of French programs.
Please Note: The bursary supporting this program has not yet been confirmed by the BC government. The provincial government has been supporting this program through the Canadian Heritage Bursary for the past 25 years and we are confident this will continue.
In the unlikely event that the bursary is not approved, all applications will be cancelled and the registration fee of $300 will be refunded in full.