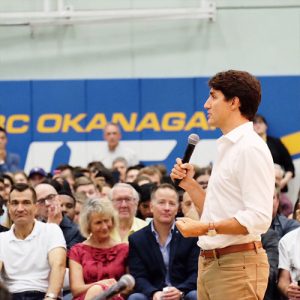 Global
September 7, 2017
Global reported on Prime Minister Justin Trudeau's (BEd'98) visit to UBC's Okanagan campus.
The event featured an hour long question period that touched on honouring Indigenous treaties, electoral reform and migrant workers.
A similar story appeared on Kelowna Now and Indo-Canadian Voice.
Link to full text.
Story via UBC News.