When: Monday, January 29, 2018 | 8:30 a.m. – 4:30 p.m.
Where: HR MacMillan Space Centre, 1100 Chestnut Street, Vancouver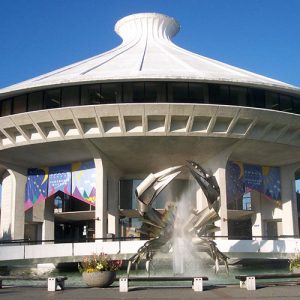 Registration for the Lower Mainland Museum Educators' (LMME) second conference, Museums and Momentum, is now open. The conference, with support from the HR MacMillan Space Centre, the Museum of Vancouver, and the Vancouver Maritime Museum, aims to bring together informal educators, staff and volunteers from museums, art galleries, science centers, and related organizations to examine lessons learned, discuss best practices, explore strategies to common problems, and network. The conference will include a keynote speaker, numerous breakout sessions, catered lunch and an evening social.