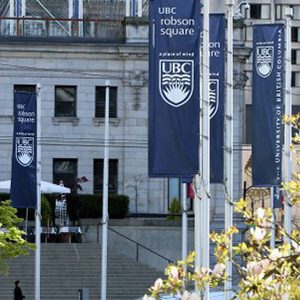 When: Thursday, June 8, 2017 | 4:30 p.m. – 8:30 p.m.
Where: UBC Robson Square, 800 Robson Street, Vancouver
On Thursday, June 8, students who have recently completed capstone work (EDST 501/553) will be hosting a mini poster-conference, sharing their research processes and products and answering questions in a casual, walkabout setting with snacks and beverages. These new MEd graduates have investigated a wide variety of issues related to practice, pedagogy, policy and politics. Please join them for some interesting conversation about what is "hot" in educational leadership.
Poster topics include:
Understanding Teacher Conceptualizations of Intellectual Engagement
School Inclusion: an Investigation of How Beginning Teachers Understand Policy and Practice
An Exploration of How Educational Leaders are Supporting the Implementation of Revised Aboriginal Curricular Policies and Pedagogies
Educational Leadership Reconceived Through the Lens of the Capabilities Approach of Amartya Sen and Martha Nussbaum
Kitsilano Secondary School Parliament: A Case Study on Student Involvement in School Governance
What are Better Practices When Evaluating Student Success in School?
Effective Educational Leadership from the Perspectives of Elementary School Educators in a Public School District and an Independent School District
Joy in Elementary Classrooms
Spindle Whorl – Embracing the Tensions Between Indigenous and Non-Indigenous Knowledges in Public Educational Settings
It's Not about the Kids – An Analysis of the Media's Portrayal of the 2014 BCTF Job Action