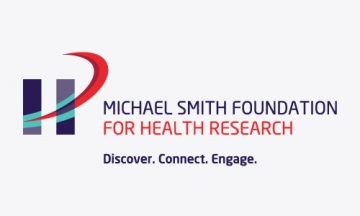 The Michael Smith Foundation for Health Research (MSFHR), funded by the province of British Columbia, is BC's health research funding agency. The MSFHR Scholar Program is designed to attract and foster the development of outstanding health researchers in BC. The intent of the Scholar awards is to allow early career researchers to establish an independent research career, build a leading research program, and expand their potential to make significant contributions to their field.
The budget envelope for this funding opportunity is $5,850,000, enough to fund at least 13 scholars over the total term of the award. The Scholar award provides salary support at $90,000 per annum for up to a term of five (5) years. The Scholar award cannot be used as an operating grant. Applicants must be within five years from the start of their first university appointment (at an assistant professor level or equivalent) as of February 2, 2018.
Deadlines
Letter of intent deadline: December 1, 2017, 4:30 p.m. PT
Full application deadline: February 2, 2018, 4:30 p.m. PT
If you are interested in applying, please contact Dr. Heather Frost (Office of Research) at heather.frost@ubc.ca.