January 30, 2018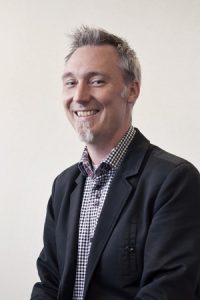 The Faculty of Education announces the appointment of Dr. Leyton Schnellert as the Eleanor Rix Professor in Rural Teacher Education, effective September 1, 2018, for a three-year term.
The Eleanor Rix Professorship in Rural Teacher Education was established to better understand and respond to current problems and needs that exist in rural education and to creatively recruit, effectively prepare, and responsibly support new and practicing teachers who work in small and rural communities in British Columbia, Canada.
Dr. Leyton Schnellert is currently a tenure-track Assistant Professor in the Faculty of Education at UBC's Okanagan campus. His scholarship attends to how teachers and teaching and learners and learning can mindfully embrace student diversity and inclusive education. Dr. Schnellert is the Pedagogy and Participation research cluster lead in the UBC-O Institute for Community Engaged Research and co-chair of BC's Rural Education Advisory Committee. His community-based collaborative work contributes a counterargument to top-down approaches that operate from deficit models, instead drawing from communities' funds of knowledge to build participatory, collaborative, and culturally responsive practices.
Subject to the University's appointment processes, Dr. Schnellert will also start his academic appointment at the rank of Associate Professor with tenure in the Department of Curriculum & Pedagogy at the Faculty of Education's Vancouver campus on September 1, 2018.
Welcome Dr. Schnellert to the Faculty of Education at UBC-V as the new Eleanor Rix Professor in Rural Teacher Education!