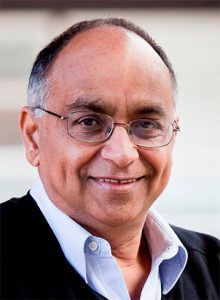 When: Wednesday, March 15, 2017 | 2:30 p.m. – 4:00 p.m.
Where: Ponderosa Commons, Room 2012, 6445 University Boulevard
The Department of Educational Studies presents a seminar with Professor Fazal Rizvi, the University of Melbourne.
In the 19th century, a large number of schools were established in India to create and Indian administrative class, loyal to the British colonial interests. A selected few however stood apart from such schools. Self-consciously elite, they were designed for the Indian land-owning aristocratic class so that their graduates could participate in various power-sharing arrangements. Of course, as political circumstances changed so did these schools. After independence, for example, they embraced a set of nationalist sentiments and opened their doors to a broader set of populations, without entirely abandoning their colonial practices.
In this seminar, Professor Rizvi will examine some of the ways in which these formerly aristocratic schools have interpreted and negotiated the processes of economic liberalization in India, viewing globalization as an opportunity to reproduce class privileges, though in ways that are both continuous with colonial legacies and consistent with a new global imaginary. Professor Rizvi will argue that such an examination reveals a great deal about the ways in which class politics has evolved in India in the past two decades, illustrative not so much of a simple or linear trajectory but a complex set of social formations in which transnational connections and cultural tastes exist alongside traditional patterns of social hierarchy in India.
Bio
Fazal Rizvi is a Professor of Global Studies in Education at the University of Illinois at Urbana-Champaign in the United States. He has written extensively on issues of identity and culture in transnational contexts, globalization and education policy and Australia-Asia relations. A collection of his essays is published in Encountering Education in the Global: Selected Writings of Fazal Rizvi (Routledge 2014). Professor Rizvi is a Fellow of the Australian Academy of the Social Sciences and a past Editor of the journal, Discourse: Studies in Cultural Politics of Education, and past President of the Australian Association of Research in Education. He has recently completed a large international project on elite schools in globalizing circumstances, resulting in the production of a co-authored book, Class Choreographies: Globalization and Elite Schools (Palgarve 2017).