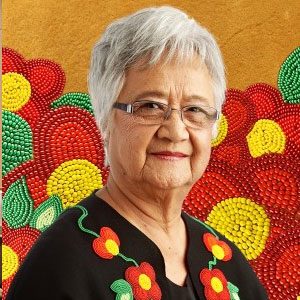 CBC Radio Early Edition
November 29, 2017
Order of Canada recipient Verna Kirkness, the first director of UBC's First Nations House of Learning and former Director of the Indigenous Teacher Education Program (NITEP), was interviewed on CBC Radio's Early Edition to discuss her participation in the OC50 anniversary celebration at UBC on Wednesday, November 29, 2017.
The segment begins at 2:37:30.
Link to full interview.
Story via UBC News.