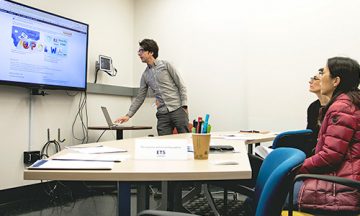 When: Two sessions: Tuesday, May 23, 2017 | 1:00 p.m. - 3:00 p.m. -or- Wednesday, May 24, 2017 | 9:00 a.m. -
11:00 a.m.


Where: Neville Scarfe Building, Room 1008G

Looking to use Connect for the first time? Needing to record a lecture and put it online? Wanting to find out how teaching an online-only class could work for your busy schedule? Find the answers to all of these questions and more at the Orientation to Learning Technologies. There are two sessions available, 1 – 3 p.m. on May 23rd, and 9 – 11 a.m. on May 24th. This session is highly recommended by the Dean's Office.

The goal of the Orientation is to:
Introduce new instructors to the context of teaching with learning technologies within the Faculty of Education
Provide an opportunity to connect with like-minded peers and share best practices
Provide relevant information on teaching strategies, educational technologies and institutional policies through activities and presentations
This is an informational orientation session containing no dedicated hands-on time. Additional in-depth and hands-on workshops, focusing on specific learning technologies, will be offered throughout the year. For additional information, contact us by email at ets.educ@ubc.ca or by phone at 604-822-6333.
Registration is required.