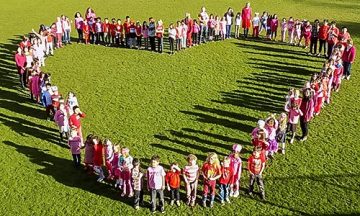 On Wednesday, February 22, wear PINK to show that you WILL stand up to bullying, gender stereotypes and homophobia/transphobia!
The original Pink Day was organized by David Shepherd and Travis Price of Berwick, Nova Scotia, who in 2007 distributed pink shirts and encouraged everyone to wear as much pink as possible after a male Grade 9 student was bullied and called homophobic names for wearing a pink shirt on the first day of school.
Pink Day is intended to remind students that they can:
Enjoy any sport/game, any toy, or activity
Play with, be friends with and love anyone regardless of gender
Wear any colour and style of clothes or hair
Be who they are and help others to do the same
Stand up to name-calling/discrimination and make a difference
On this day, please wear pink, join in the fun, and celebrate diversity!
Please come and visit our SOGI Collective table in the lobby from noon – 2pm for posters, bookmarks, stickers and treats! While there you can have a look at an amazing array of SOGI inclusive books, videos and resources.