When: Monday, December 4, 2017 | 12:00 p.m. – 1:00 p.m.
Where: Ponderosa Commons, Room 2012 (Multipurpose Room), 6445 University Boulevard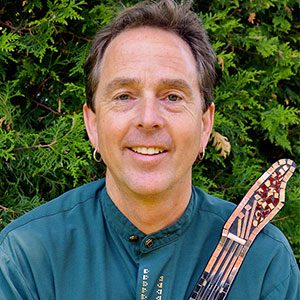 Come and spend some time with Education alumnus Gary Rasberry (PhD '98), who will read poetry and perform music from noon to 1 p.m. on Monday, December 4 in the Ponderosa Commons Multipurpose Room.
Gary is a poet, philosopher, musician, educator, and imagination consultant. With a PhD in education and over 30 years experience as an artist and an educator, Gary has held artist-in-residencies nationally and internationally. His poetry books include: Some Days Just Noticing, As Though It Could Be Otherwise, and More Naked Than Ever. Gary's album, What's the Big Idea?!? (2013), was nominated for a JUNO. Other albums include The Very Next Day and Curving for the Coast, as well as CDs where he performs with the Ontario-based group Fireweed.