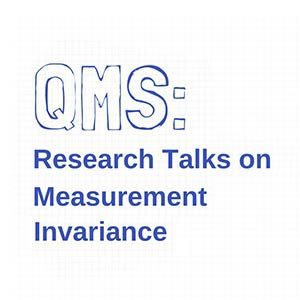 When: Thursday, October 12, 2017 | 11:00 a.m. – 12:00 p.m.
Where: Neville Scarfe Building, Library Block, Room 278
Moderator: Ben Hives (MSc student, School of Kinesiology)
Speakers: 
Scott Emerson (MSc student, School of Population and Public Health)
Danjie Zou (PhD student, MERM, Faculty of Education)
When researchers are working on assessments, tests, or questionnaires, they want to ensure that comparisons are meaningful. Hence, it is essential for researchers to investigate measurement invariance issue. We will discuss measurement invariance related issues from different perspectives and in different contexts in the coming event.
Cross-Cultural Invariance of the Satisfaction with Life Scale Adapted for Children
Scott Emerson
Abstract: Life satisfaction is a key indicator of children's subjective well-being and healthy development. To meaningfully compare child life satisfaction scores across cultural groups, however, evidence of measurement invariance is required. Using multi-group confirmatory factor analysis, this study examined the measurement invariance of the Satisfaction with Life Scale adapted for Children across grade 4 BC children of various ethno-cultural backgrounds.
Different Types of Grouping Variables in Light of the Attributional Stance for Bias and Impact Detection
Danjie Zou
Abstract: Comparing groups within observational studies can be challenging due to pre-existing group differences. By using a propensity score approach, this study aims to facilitate the interpretation of group comparisons in observational studies in terms of bias and impact detection following the attributional framework proposed by Wu et al. (2017).