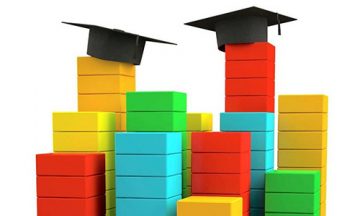 The Department of Educational Studies' very own Dr. Michelle Stack and Dr. André Elias Mazawi, along with the School of Journalism's Dr. Mary-Lynn Young and the rest of the organizing committee, invite you to participate in two public events (May 15 & May 16, 2017) that are connected to a four-day Peter Wall Roundtable at UBC, What do rankings tell us about higher education? International and Interdisciplinary Perspectives.
---
Monday, May 15, 2017:
Love them or hate them: The impact of university rankings on higher education globally
4:30 p.m. | SFU Harbour Centre Campus, Segal Centre Conference Rooms 1420-1430, 515 West Hastings Street, Vancouver
This event will feature a panel of higher education and rankings specialists including:
Nathan Hall, Associate Professor, Department of Educational and Counselling Psychology, McGill University; Founder, Shit Academics Say @AcademicsSay
Ellen Hazelkorn, Director, Higher Education Policy Unit, Dublin Institute of Technology
Mayumi Ishikawa, Professor, Center for Global Initiatives, Osaka University
and will be moderated by Minelle Mahtani, Professor, University of Toronto; Host of Roundhouse Radio's Sense of Place
*Beverages and snacks will be provided.
---
Tuesday, May 16, 2017:
Connecting the dots: University rankings, journal rankings and the cost of knowledge
4:30 p.m. | UBC Vancouver Campus, Coach House, Green College, 6201 Cecil Green Park Road
This event will feature a panel of higher education and rankings specialists including:
Chuing Prudence, Professor, Department of Education, National Chengchi University
Heather Morrison, Principal Investigator, Sustaining the Knowledge Commons
Jandhyala B. G. Tilak, Vice Chancellor, India's National University of Educational Planning and Administration
and moderated by Michelle Pidgeon, Associate Professor, Faculty of Education, Simon Fraser University
---