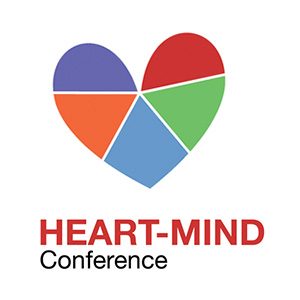 When: February 23-24, 2018
Where: Coast Hotel and Convention Centre and Walnut Grove Secondary School, Langley, BC
Heart-Mind 2018: Take Care of Yourself explores how self-acceptance, being kind to ourselves, and connection improves our well-being, and makes it possible for us to be more present and caring for the children and adults in our lives. The conference brings together leading minds that share the latest science and practice of well-being in the context of education, parenting, mental health and more! Enjoy rich opportunities to connect with others, learn, laugh, be inspired, and experience some sparks that help ignite our own journey to well-being.
Early bird registration deadline: December 15, 2017
---
Featured Presentations:
Day 1
Kimberly Schonert-Reichl: The New Science of Well-being: Recent Discoveries for Promoting Human Flourishing
Rick Hanson: Resilient Well-Being: Growing an Unshakable Core of Inner Strength, Love, and Peace
Patricia Jennings: Caregivers: Cultivating Well-being with Mindfulness and Compassion
Chastity Davis: From Individual Reconciliation to Global Reconciliation
Well-Being in the Workplace – A Panel Discussion
Day 2
Daniel Siegel: Developing a Yes Brain in Ourselves and in the Children and Teens We Care For
Days 1 & 2
Linda Lantieri: Reflect and Connect
Maria LeRose: Event Moderator