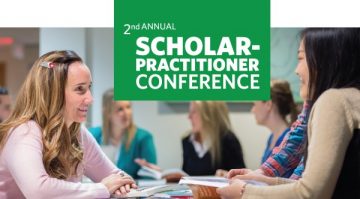 When: Monday, August 28, 2017 | 10:00 a.m. – 3:00 p.m.
Where: Engineering, Management, and Education Building, 1137 Alumni Avenue, UBC Okanagan, Kelowna
The Scholar Practitioner Conference is an opportunity for all educators to foster and enhance professional knowledge and understanding. Community educators, undergraduate and graduate students, and faculty are invited to present curricular innovations, their research and/or professional projects.
This is an opportunity to learn from one another, gain new perspectives, and dialogue critically and thoughtfully with colleagues about important issues in the field.
At its heart, the Scholar-Practitioner Conference is a teaching exercise. Everyone is invited to participate, whether as a listener or presenter.