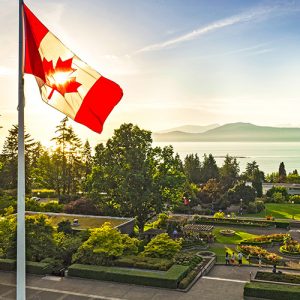 Integrating sex and gender considerations throughout the health policy process can be complex. However, Health Canada staff charged with applying sex- and gender-based analysis (SGBA) to programs and policies don't always have the depth of knowledge and expertise required to integrate sex and gender in a manner informed by the best available evidence or to evaluate the effectiveness of doing so with methods powered to detect and respond to potential unintended consequences.
This is your opportunity to make a difference in Canadian health policy. 
Following the Canadian Government's renewed commitment to integrating sex and gender, Health Canada has launched a department-wide SGBA Action Plan. One key activity of this plan is a partnership between the CIHR Institute of Gender and Health, the CIHR Institute of Aboriginal Peoples' Health and the Health Canada Gender and Health Unit.
The aim of this partnership is to fund Sex- and Gender-based Analysis Health Policy-Research Partnerships. These partnerships will help bridge gaps between research knowledge and policy development and support the rigorous application of SGBA to ensure Health Canada's outward facing activities address the diverse needs of women, men, girls, boys and gender-diverse people to maximize positive health outcomes and improve health equity.
Key dates:
Application deadline: September 6, 2017
Anticipated Notice of Decision: October 31, 2017
Funding Start Date: November 1, 2017
Initiative objectives
Catalyze the transfer of health research knowledge in the area of sex- and gender-based analysis into health policy development and practice.
Foster policy maker capacity development and the creation of best practices to support the sustainable application of evidence-based sex- and gender-based analysis to health policy.
Support the scientifically rigorous evaluation of outcomes related to the integration of sex- and gender-based analysis into health policies and programs.
Research areas:
Applying a gendered lens to cannabis risk perceptions, public education and awareness.
Considering SGBA across the Pharmaceutical Management System: A focus on select drug classes.
Digital technology to support informal caregivers: Matching the tools to the needs.
Involving Indigenous fathers/men in healthy child development programming and activities.
Applying a GBA+ lens to a reorientation of Health Canada risk communications for health products.
Considering sex and gender in a psychologically healthy workplace.
Applying SGBA+ to a modernized framework for the regulation of self-care products.
Contact information:
Telephone: 613-954-1968
Toll Free: 1-888-603-4178
Fax: 613-954-1800
support@cihr-irsc.gc.ca
To learn more about the background, competencies required, objectives and deliverables for each research area, visit the full opportunity on ResearchNet.