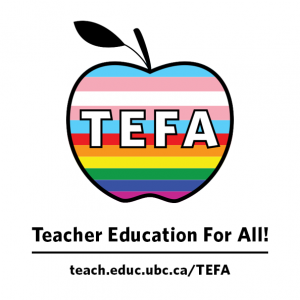 When: Thursday, March 23, 2017 | 12:00 p.m. – 1:00 p.m.
Where: Neville Scarfe Building, Room 310
Traditional, binary ideas of gender have created attitudes, roles and expectations that have become entrenched in society and limit students from reaching their potential. We invite you to join Faculty of Education colleagues for a panel discussion that includes Saylesh Wesley, writer and Two-Spirit educator in Chilliwack, Dean Blye Frank, and Dr. Lisa Loutzenheiser, Associate Professor (EDCP). A light lunch will be served.