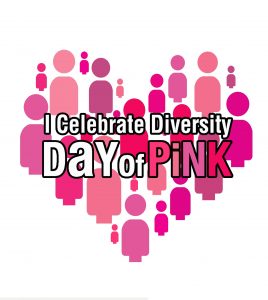 When: Wednesday, February 14, 2018 | 12:00 p.m. – 1:00 p.m.
Where: Neville Scarfe Building, Room 304A
Join us for Valentine's Day treats as we make a plan for Pink Day activities in the Faculty of Education. Bring your lunch!
The International Day of Pink is Wednesday, April 11, 2018.