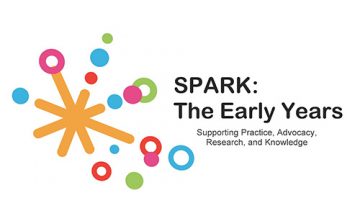 When: Friday, April 28 - Saturday, April 29, 2017
Where: UBC Vancouver Campus
SPARK 2017 is a peer-reviewed conference that offers students and practitioners an open space to share, discuss, and build upon the current challenges and accomplishments in the early years. We encourage presenters engaged in research or working around young children in any discipline to share their work, research, and experiences.
The conference will consist of concurrent sessions, workshops, and poster presentations, and will include Dr. Peter Moss as our invited keynote speaker and two expert panel presentations.
This year's conference theme is:
"Coming together: Celebrating Diversity Around Young Children."
(All attendees who require Professional Development hours will receive a Certificate of Attendance.)