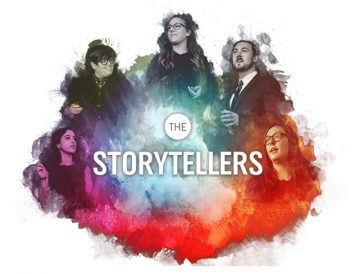 Great research matters. How you tell its story is just as important.
SSHRC's Storytellers contest challenges post-secondary students to show Canadians how social sciences and humanities research is affecting our lives, our world and our future for the better.
We're looking for storytellers and data journalists, social media masters and aspiring filmmakers.
Your challenge? In three minutes or 300 words, tell Canadians about a great SSHRC-funded project happening at your school.
The project can be yours or it can be a professor's (get their permission first!), but your story should be creative, compelling and clear.
Contest opens: January 8, 2018, at 10 a.m. (eastern).
Deadline for submissions: January 31, 2018, at 5 p.m. (eastern).
Need Inspiration?
Check out the Storytellers Gallery, including past Faculty of Education Final Five winners Simon Lisaingo (MA candidate, ECPS, 2015) and Shelley Moore (PhD candidate, ECPS, 2016).
Prizes:
In Phase 1, the top 25 submissions will receive a cash prize of $3,000.
In Phase 2, those top 25 finalists will join us at the 2018 Congress of the Humanities and Social Sciences at the University of Regina, to attend a special communications master class and deliver a live presentation at the Storytellers Showcase. At this showcase event, our judges will select the final five winners, who will receive an expense-paid trip for their presentations to be featured at the 2018 SSHRC Impact Awards event.