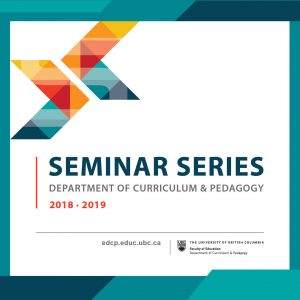 Updated on 2018/11/16
Please join us for a research seminar by Mitchell McLarnon, Layal Shuman, Dr. Pauline Sameshima, Dr. Kathryn Ricketts, and Dr. Sean Wiebe.
Updated on 2018/11/13
The Scarfe Sandbox team will be hosting two HOUR OF CODE playshops on November 27 & 28 | 12:00 – 2:00 pm | Scarfe 1007 | Informal drop-in, all welcome

Updated on 2018/11/09
Quantitative Methods Society is hosting the Power Analysis Workshop on November 22, 2018. It will be presented by Ryan Ji and Ben Hives.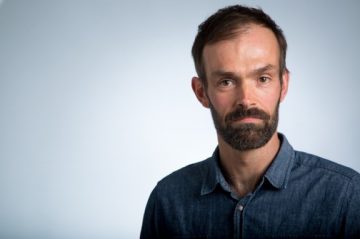 Updated on 2018/11/09
Seminar with Dr. Jens-Peter Thomsen, Research Associate Professor at the Danish Center for Social Science Research, Copenhagen, Denmark
Updated on 2018/11/09
Findings from an international program for school professionals from the Netherlands, Estonia, The Principality of Liechtenstein and Switzerland.
Updated on 2018/11/01
The UBC Postdoctoral Association (PDA) is Postdoc Research Day 2018 is on Monday December 3rd; register or submit an abstract today!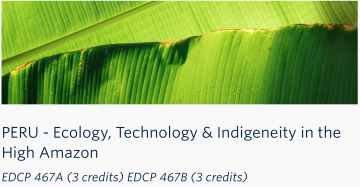 Updated on 2018/11/02
Interested in participating in a Global Seminar this summer in Peru? If so, come to an information session November 21, 2018.
Updated on 2018/10/31
The Faculty of Education is teaming up with the United Way for a campaign focussed on raising participation rates and engaging more donors.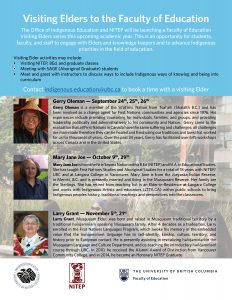 Updated on 2018/11/05
The Faculty of Education will be hosting visiting Elders in the 2018W academic year. Contact indigenous.education@ubc.ca for more information.