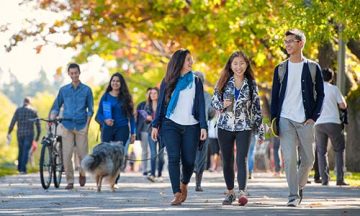 When: Monday, May 15, 2017 | 10:30 a.m. – 11:30 a.m.
Where: Online
Interested in teaching? Learn about opportunities in the teaching profession and how in 11 months you can become a certified teacher.
At this free online information session, participants will learn about the UBC BEd program and the admissions process. Sessions are presented by the Teacher Education Office's Claudia Buffone, Admissions Officer (Secondary), and Dr. Keith McPherson, Admissions Officer (Elementary & Middle Years) and Program Coordinator (International Community Field Experience).
Topics will include an overview of the 11-month Teacher Education Program followed by detailed information about academic and experience requirements, the in-school practicum, the community field experience (CFE), the application deadline, and much more! The session will end with a question period where session participants will be able to send in their questions via instant message.