September 8, 2017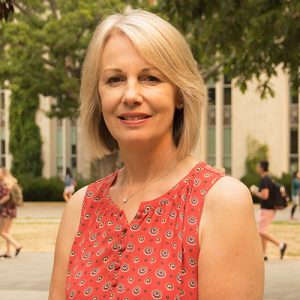 The Faculty of Education is pleased to welcome Meredith Fenton as the new Director of International Baccalaureate (IB) Programmes.
A UBC alumna at the undergraduate and graduate level, Meredith was a seconded educator in the IB-Primary Years Programme and Kindergarten-Primary Years cohorts in the Teacher Education Program from 2012-2016 and brings 25 years' experience as a school-based educator and vice-principal in Vancouver and West Vancouver.
Meredith worked closely with the UBC team to launch Canada's first IB Educator programme option for teacher candidates in 2013 and looks forward to continuing to develop international connections on behalf of UBC, extending the early projects that have already been established.
The Faculty would like to thank Gary Little for his dedicated service as Director of International Baccalaureate Educator Programmes since 2014. With an extensive background as a teacher, counsellor, school and district administrator, Gary has been active in IB education locally and internationally. He has served as a consultant, workshop leader, authorization team member, curriculum writer and vice-chair of the Regional Council of the Americas.
During his time at UBC, the Faculty of Education has established a partnership with the Council of International Schools, approved a ground-breaking agreement with the Aga Khan Academy in Mombasa, UBC and the IBO, and taken initial steps in establishing an IB cohort in the Asia Pacific region.
We wish Gary the very best in the future.