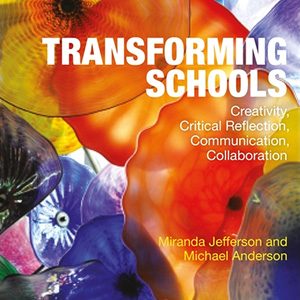 When: Thursday, May 4, 2017 | 12:00 p.m. – 1:30 p.m.
Where: Ponderosa Commons, Room 2012, 6445 University Boulevard
Transforming Schools demonstrates how transformation is no longer an option in teaching and learning – it has become a necessity. Changes in the way we work and the challenges of issues such as climate change, poverty and migration mean that teaching and learning need to alter to incorporate capacities that will help us meet those challenges. The 4Cs: Creativity, Critical Reflection, Communication and Collaboration have long been present in education, but Transforming Schools demonstrates how schools can change teaching and leadership to embed and enact the 4Cs to make them central to dynamic and exciting learning – See more.
Read a recent article about this work.
Bio:
Dr. Michael Anderson is Professor in the Faculty of Education and Social Work at The University of Sydney. His research and teaching concentrates on the role of creativity, the arts (particularly drama) and play have on learning. He is an international leader in his field and he has published extensively and led a number of funded research projects. His work has been shared as keynotes at Education Conferences and Smposia Internationally. His recent publications explore how aesthetic education and research is changing learning in the 21st Century.